It's so good to know that Cristiano Ronaldo is a father of 5.
Earlier this year, Cristiano and Georgina announced they were expecting twins but something happened. After Georgina gave birth in April 2022, the couple said that their baby boy had passed away.
"It is with our deepest sadness we have to announce that our baby boy has passed away." Ronaldo wrote on social media.
"It is the greatest pain that any parents can feel.
"Only the birth of our baby girl gives us the strength to live this moment with some hope and happiness.
"We would like to thank the doctors and nurses for all their expert care and support.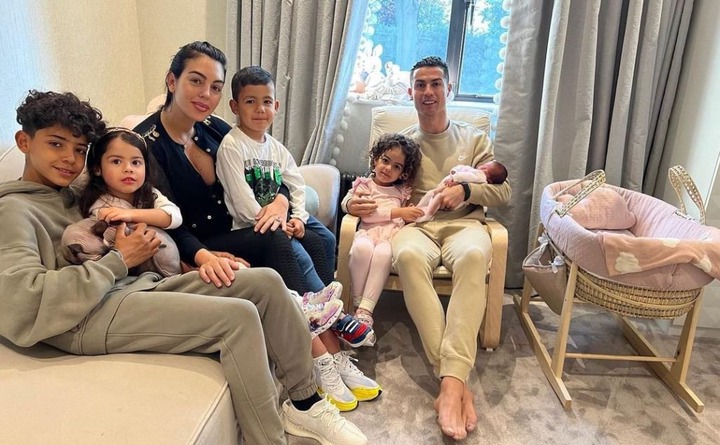 "We are all devastated at this loss and we kindly ask for privacy at this very difficult time.
"Our baby boy, you are our angel. We will always love you."
The couple named their baby daughter Bella Esmeralda.
Back to the main topic,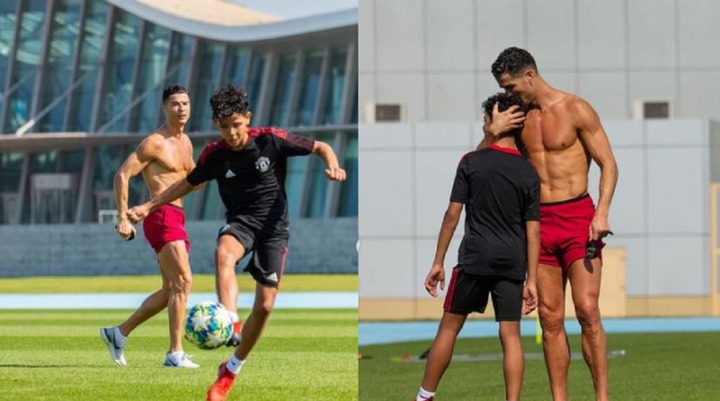 Who is Cristiano Ronaldo Jr?
Cristiano Ronaldo Jr is the oldest of Ronaldo's children and is currently a talented football player himself.
He was born in San Diego in 2010.
He goes by the family nickname "Cristianinho," which translates to "Little Cristiano."
And after enrolling at the Manchester United academy, he is already living up to that reputation.
When scoring for the Red Devils U12s, Cristiano Jr. has frequently been spotted making his father's famous "siiiu" celebration.
Proud father Ronaldo frequently posts images and videos of his son displaying amazing football talents.
"Happy birthday my son! How time flies.. ?!", Ronaldo wrote while celebrating his son's birthday. "Will we still play together?! The most important thing is to continue being the little boy that you are with a huge heart! Happy Birthday, Puppy! Daddy loves you so much".