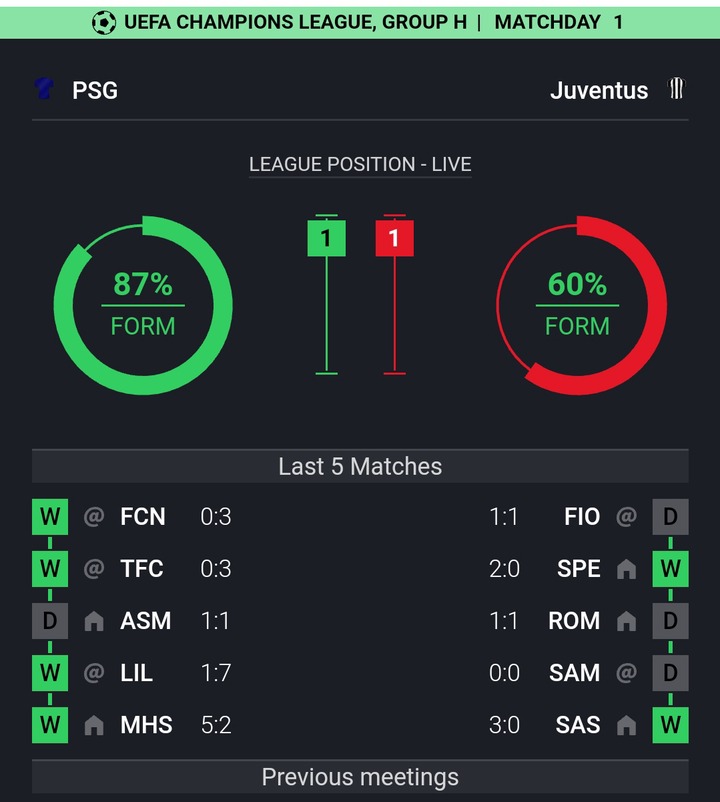 Paris Saint Germain are yet to lose a game in the 2022/23 Ligue-1. They have already won five and draw once in their first six ligue-1 games in the current campaign. Paris Saint-Germain beat Nantes 3-0 in their last night's fixture. It was Messi who provided assists for Mbappe's brace. However, the French Champions will kickoff their UEFA champions league campaign at Parc Des Princes on Tuesday against Juventus. Juventus are still undefeated in their last five games across all competition, they have two wins and three draws, while Paris Saint-Germain has four wind and a draw.
PSG will play their first UCL game against Juventus on their home on Tuesday 6th of September 2022 by 8:00pm Nigerian time.

However, since 2004 till date, Paris Saint-Germain has never won Juventus in any competition. Infact, they lost twice to the Italian champions within this time duration. This will be the first time both teams will be playing in the UEFA champions league since 2004. It is obvious that Paris Saint-Germain has the better squad depth and are the favorites to win this game and grab their first three points. The image below depicts how Paris Saint-Germain could lineup against Juventus at Parc Des Princes on Tuesday.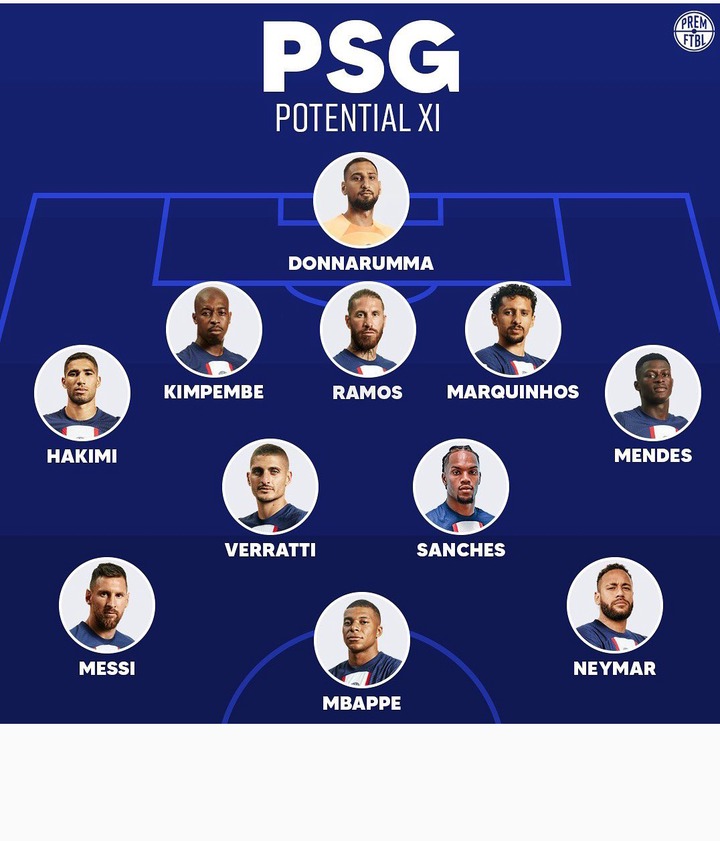 The starting lineup that could give Paris Saint-Germain the win against Juventus In the UEFA champions league.
Midfielders: Veratti and R. Sanches.
Goalkeeper: Donnarumma.
Forwards: Kylian Mbappe, Lionel Messi And Neymar Junior.
Defenders: Achraft Hakimi, Marquinhos, Sergio Ramos, Nuno Mendes and Kimpembe.